Spencer Construction is a Winnipeg based general contracting company.
There's no project we can't handle.
For a free estimate call Andrew Spencer at (204)995-5435.
Spencer Construction is a sole proprietorship started in January of 2010 by
Andrew Spencer.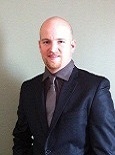 Andrew has over 15 years of experience working in the construction industry, and has a Bachelor of Mechanical Engineering from the University of Manitoba.
Since starting up the business in 2010 Andrew has put his focus on larger residential structural projects and minor commercial renovations. Projects have included new home framing, basement walls using Insulated Concrete forms, roof restructuring and shingling.
Andrew spent 4 years working for Canada's largest Commercial construction contractor PCL. He has worked on such major projects as the Manitoba Hydro downtown office, the new Winnipeg Water treatment plant, several bridges over the Winnipeg floodway, the Milner Ridge Correctional Center, and the Institute for Advanced Medicine at HSC.